COMPANY PROFILE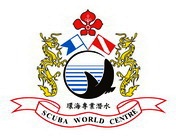 SCUBA WORLD (SHENZHEN) CO. LTD. (SZSWC) and HONG KONG SCUBA WORLD CLUB (SWC) are sister Companies, both are the most prestigious and safe dive organizations in Shenzhen, China (PRC) and Hong Kong. The Scuba World Group have been operated for more than 30 years, over 4,000 students have been trained and certified, and been enjoying all privileges provided. Among all local dive organizations, Scuba World Group has been maintaining the most respectable (zero accident) safety record since 1989.
SZSWC's Office, Equipment Showroom and Dive Activity Centre is located by the sea of Dong Shan Village at Dapeng Peninsula, Shenzhen, China (PRC), it only takes about one hour by car from Luohu. Dive activity is available on a daily basis during Summer (April - November) upon advance booking. Hotels and Seafood Restaurants are available nearby, these allow maximum flexibility for weekend training and dive activities. For the information of Shenzhen dive activities, dive sites profiles, charges for boat diving activities and rental of equipment rental etc., please browse [Shenzhen Diving Activities], [Try Scuba Diving] and [Snorkelling Fun Day].
SZSWC is a Professional Training Centre of National Association of Underwater Instructors (NAUI), Professional Association of Diving Instructors (PADI) and World Underwater Federation (CMAS) etc., and we assure you will receive the best training in recreational diving in Shenzhen, China (PRC). Courses available include but not limited to: All levels of Scuba Divers, Technical Divers, Rescuers and First Aiders, Diving Specialties, Nitrox Divers, Rebreather Divers, Dive Leadership Courses, Dive Instructor Courses and Instructor Trainer Workshop etc.. For Progression of Dive Training, Contents and Schedules of Training Courses, please browse [Basic Scuba Course] and/or [Discounted Combined Courses].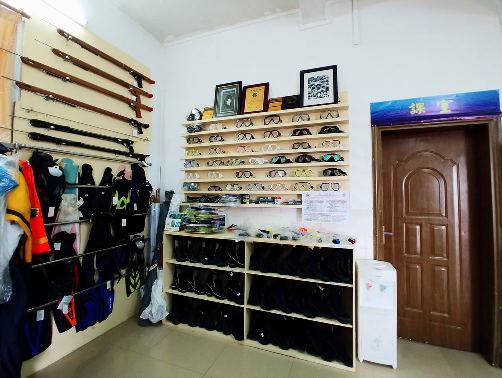 All levels of NAUI, PADI and CMAS courses are available at SZSWC upon request. Diver qualifications are generally acceptable for crossover from one to another. For Cross References of Dive Certifications, please browse [Cross References of Certifications].
SZSWC's Instructors, Instructor Trainers and Course Directors are highly qualified and experienced educators, All students can be assured that they are receiving the finest diving education available. For the qualifications and experiences of our Teaching Instructors, please browse [Our Instructors]. Quality Difference!
FIRST AID

&

CPR CERTIFICATION COURSE OUTLINES AND DURATIONS
SZSWC used the NAUI Powered by DAN (Diver Alert Networks) and Hong Kong Underwater Association (HKUA) First Aid / CPR (Cardiopulmonary Resuscitation) standards to train and qualify Rescue Divers, Scuba Instructors in the basic knowledge and techniques to deal with basic First Aid and Scuba Diving / Aquatic Accidents.
The Course duration is about 20 hours dependent upon certification required, the Course can be completed in 2 -3 days. Minimum class size is 6. For information of our Instructors, please browse [Our Instructors].
The Basic First Aid & CPR Course covers:
| | |
| --- | --- |
| | Legal Aspects of FA/CPR |
| | Victim Assessment |
| | Shock, Bleeding and Wounds |
| | Specific Body Area Injuries |
| | Poisoning, Burns, Cold & Heat Related Injuries |
| | Bone, Joint and Muscle Injuries |
| | Bandaging and Splinting |
| | Basic Life Support |
| | One Rescuer CPR for Adult, Child and Infant |
| | Choking and Obstructed Airway Management for Adult, Child & Infant |
| | Two-Rescuers CPR |
| | Moving and Rescuing Victim |
| | Medical Emergency |
QUALIFICATIONS OF GRADUATES
Successful candidates of the Course will be awarded Certification in Basic First Aid and CPR, dependent upon courses contents and duration.
AED Training can also be added to all First Aid & CPR Course upon requested. Certificate Holders are internationally recognized and considered competent to provide first aid care for the general public.
PREREQUISITES FOR ENROLMENT
Minimum age is 18. This FA & CPR Certification Course is also suitable for Non-Divers and/or Family Members participation.
COURSE FEES
20-hours Courses
Course Tuition¥3,000 per student, including Student Workbook and Certification Card. Minimum Class size is 6.
All Course Packages do not cover any Diving Insurance, students are advised to arrange his/her own Insurance, if required.
EQUIPMENT
All necessary training materials and First Aid / CPR equipment will be provided by SZSWC during the Course.
FIRST AID & CPR INTRODUCTORY WORKSHOP (ONE DAY)
A One-day Introductory Workshop in First Aid and CPR care in case of emergency is also available for School Teachers and Laypersons, please browse [First Aid and CPR Introductory Workshop] for details.