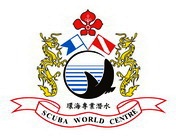 SZSWC is a Professional Training Centre of the National Association of Underwater Instructors (NAUI), Professional Association of Diving Instructors (PADI) and World Underwater Federation (CMAS) etc., and we assure you will receive the best training in recreational diving in Shenzhen, China (PRC). Courses available include but not limited to: All levels of Scuba Divers, Technical Divers, Rescuers and First Aiders, Diving Specialties, Nitrox Divers, Rebreather Divers, Dive Leadership Courses, Dive Instructor Courses and Instructor Trainer Workshop etc.. For Progression of Dive Training, Contents and Schedules of Training Courses, please browse [Basic Scuba Course] and/or [Discounted Combined Courses].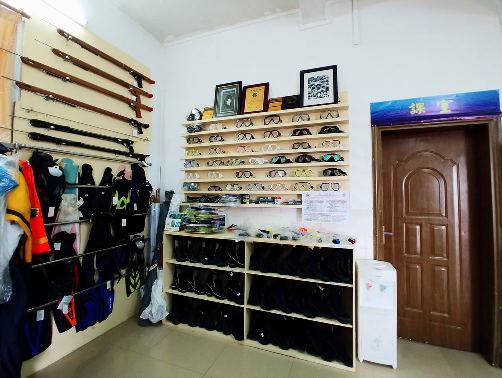 All levels of NAUI, PADI and CMAS courses are available at SZSWC upon request. Diver qualifications are generally acceptable for crossover from one to another. For Cross References of Dive Certifications, please browse [Cross References of Certifications].
SZSWC's Instructors, Instructor Trainers and Course Directors are highly qualified and experienced educators, All students can be assured that they are receiving the finest diving education available. For the qualifications and experiences of our Teaching Instructors, please browse [Our Instructors]. Quality Difference!
It is highly recommended that Foreigners who participate in diving activities at Dapeng Peninsula should always bring along with their Passport or Residential Permit for security check. For the location of our Dive Activity Centre at Dapeng, please browse [Road Map to Office and Dive Activity Centre].
OUR PROMISE TO YOU
The combination of exceptional leadership, sound educational materials, and true concern of students has resulted in our most respectable (zero accident) safety record in the recreational diving community since 1989. All students can be assured that they are receiving the finest diving education available and will become the best and the most respectable divers and dive leaders in the diving community. Our Instructors would not accept anything less..... and neither should you. Remember, quality of the diving instructions contributes to the major difference of students' attitude and safety. Scuba Diving is wonderful, but you get what you paid for! Your safety is your prime concern. And ours too!
MASTER DIVER COURSE OVERVIEW AND OUTLINES
This course is an continuing education certification course for divers who wish to increase their understanding and enjoyment of diving. This is the highest level of certification for non-leadership level. The course contents emphasise on practical application of knowledge and skills in open water scuba diving. Profound knowledge training in various subjects, including: Diving Physics, Diving Medicine and Physiology, Diving Environment, Diving Equipment, Decompression and Recompression, Diving Techniques, Specialized Diving Activities and Leadership Diving Skills. This is an excellent progression toward Leadership roles.
The Course Outlines: 2 Full Days Academic Training and Written Exam. (For those who have met all the course prerequisites)
COURSE SCHEDULES
CLASS

DATE

TRAINING TOPICS

TIME / VENUE

Master Diver Course

Master Diver Academic Training

0930 - 1900 hrs / Dong Shan Dive Centre

Master Diver Academic Training

0930 - 1900 hrs / Dong Shan Dive Centre
MASTER DIVER COURSE PACKAGE
| | |
| --- | --- |
| | ¥4,000 (Tuition + Master Diver Textbook + Certification). Class Size is 3 - 6. |
| | Accumulated experiences of total 35 logged Openwater Dives. Students who have not yet met this requirement are required to fulfil at his/her own expenses. Please brows [Shenzhen Diving Activities] for information of diving activities and equipment rental, if required. |
| | All Course Packages do not cover any Diving Insurance, students are advised to arrange his/her own Insurance, if required. |
Discounted Package for Rescue Diver + Basic First Aider + Master Diver Combined Course is available at¥11,000. Course Duration is 6 Full Days (Academic and First Aid Training + Openwater Rescue Training), excluding rental of personal equipment.
Discounted packages for Master Diver + Leadership Level Combined Course Packages are also available upon request, please browse [Leadership Courses] for more information.
COURSE PREREQUISITES
| | |
| --- | --- |
| | Minimum age for this course is 15 |
| | Certified Scuba Rescue Diver of any recognized Agency or CMAS 3 Stars Diver |
| | Valid First Aid & CPR Certifications (required prior to graduation. Students may take the Combined Course Package to fulfil this requirement). |
| | Minimum 35 Openwater logged dives (required prior to graduation). Students who have not yet met this requirement are required to fulfil at his/her own expenses. |
QUALIFICATIONS OF GRADUATES
Graduates of this course will be certified as Master Scuba Diver, who may use this certification as a prerequisite for the NAUI Leadership Courses and Instructor Courses.
DIVE EQUIPMENT
Students are required to have their Personal Dive Equipment for the Course (such as Mask, Snorkel, Boots, Fins and Wetsuit) for better adaptation and performance. Discounted equipment packages including masks with corrective lens are available for students. Equipment rental is also available upon request. Please browse [Dive Equipment] for products information and discounted packages.
Besides sales of equipment, SZSWC also conducts [Equipment Maintenance Workshop] to divers on regular basis for familiarization and maintenance of their own dive equipment. Participants may obtain hand on experiences on disassemble / reassemble and testing / pressure setting of various types of BCDs and Regulators (Piston and Diaphragm types) at this one-day Workshop.