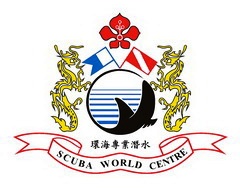 SCUBA WORLD (SHENZHEN) CO. LTD. (SZSWC) and HONG KONG SCUBA WORLD CLUB (SWC) are sister Companies, both are the most prestigious and safe dive organizationin in Shenzhen, China (PRC) and Hong Kong. The Scuba World Group have been operating for more than 30 years, over 4,000 students have been trained and registered, and been enjoying all privileges provided. Among all local dive organizations, Scuba World Group have been maintaining the most respectable (zero accident) safety record since 1989.
SZSWC is Professional Training Centre of NAUI, PADI, CMAS and TDI etc., and we assure
that you will receive the best training in recreational diving in Shenzhen, China (PRC). Courses available include Basic Beginner Courses up to Instructor Trainer Courses. For Progression of Dive Training, Contents of Training Courses and Cross References of International Certifications etc., please browse [Scuba Diver Course], [Discounted Combined Courses] and /or [Our Instructors].
SZSWC's Equipment Showroom and Dive Activity Centre is located by the sea of Dong Shan Village at Dapeng Peninsula, Shenzhen, China (PRC), it only takes about one hour by car from Luohu. Dive activity is available on daily basis during Summer (April - November)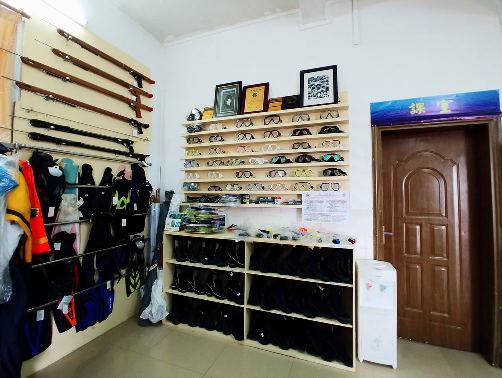 upon advance booking. Hotels and Seafood Restaurants are available nearby, these allow maximum flexibility for weekend training and dive activities. For information of Shenzhen dive activities, Dive Sites Profiles, Charges for Boat Diving and Equipment Rental etc., please browse [Shenzhen Diving Activities].
It is highly recommended that Foreigners who participate in diving activities at Dapeng Peninsula should always bring along with their Passport or Residential Permit for security check.
Besides quality training, SZSWC is also Dealers / Distributors of various brands of dive equipment for recreational and
commercial diving, sales and services of dive equipment are available ex-stock Shenzhen, China (PRC). Special Masks with Ear Protections and Masks that can be fitted with Correction Lens are also available ex-stock. Please come and take a look at our Equipment Showroom at Dapeng or browse [Dive Equipment] for Products information and Discounted Packages.